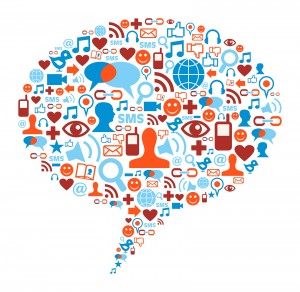 Track social media conversation around diseases and brands
 Develop patient-centric products materials and services
Impact the social media conversations around your brand
Upcoming Reports  in the following Disease Areas:
Ulcerative Colitis
Lupus
Multiple Sclerosis
Ovarian Cancer
Melanoma
If you are interested in a report for a different disease area, please get in touch. 
As a supplement to the Social Media report, we offer additional customized in-depth qualitative phone interviews at a preferential price.
People with chronic conditions, including cancer, are becoming more empowered and engaged with their disease and treatment. They are increasingly seeking information, advice and sharing their stories and personal journey  with other patients online through social media.
To support marketing strategies and digital initiatives for your brands, our Patient Voices Social Media Reports provide an in-depth understanding of the patient experience with their condition and treatment through analysis of social media conversations. Each report will capture the patients' feelings about living with their disease, its impact on their life, as well as perception of and attachment to existing and upcoming treatments as well as their unmet needs.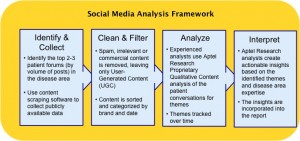 Each Patient Voices Social Media Report is based on systematic qualitative thematic content analysis of the top 2-3 patient forums in chronic disease areas. Using a proprietary analytic framework and experienced analysts (not software), Aptel Research identifies themes within and across patient forums in order to answer key questions regarding patient experience with disease and treatment.
Sections included in each report: 
Patient Journey with Disease
Treatment Decision
Information Seeking
Perception and Experience with Selected Brands*
Patient Engagement Segments by Selected Brands*
*Quarterly updates to track changes in brand perception over time. The entire report will be updated annually.