There were 17 new drugs approved in oncology by the FDA in 2015 representing 38% of all new drugs approved last year, a very significant share. 65% of new oncology drugs benefited from priority review, and 30% from Breakthrough designation. This is a clear signal of the intensity and quality of novel therapeutic approaches submitted and the fruitful collaboration between the FDA and Industry. We review here the cancers with the most new approvals.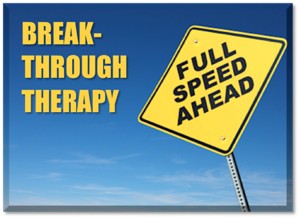 ASCO analyzed New Indications and New Drugs approved in Oncology in 2015. 
Two Indications stand out: Multiple Myeloma and Lung Cancer with half of the new drugs approved.
Multiple Myeloma
Four new drugs were approved for relapsed and refractory Multiple Myeloma: Janssen's Biotech's Darzalex (daratumumab), Bristol-Myers Squibb's Empliciti (elotuzumab), Novartis's Farydak (panobinostat) and Millenium/Takeda's Ninlaro (ixazomib). Farydak and Ninlaro are orally administered proteasome inhibitors. Daratumumab is a First in Class human monoclonal antibody against CD38 antigen and elotuzumab, a First in Class humanized recombinant monoclonal antibody directed to SLAMF7.
Lung Cancer
Four new drugs were approved in metastatic non-small cell lung cancer: Genentech's Alecensa (alectinib), Astra Zeneca's Tagrisso (osimertinib), Merck's Keytruda (pembrolizumab) and Lilly's Portrazza (necitumumab). Alecensa, Tagrisso and Keytruda have mutation-specific tests in their label to screen patients.
Opdivo expanded Indication
In October 2015, the FDA expanded Bristol-Myers Squibb's Opdivo (nivolumab) approval to patients with advanced non-squamous (metastatic) non-small cell lung cancer whose disease progressed during or after platinum-based chemotherapy from the March 2015 squamous NSCLC approval. Optivo is also approved in Melanoma (2014) and renal cell carcinoma (2015). Optivo is a monoclonal antibody against PD-1, a novel cancer immunotherapy.
Other notable approvals
Of the 17 new drugs approved by the FDA for oncology indications in 2015, other notable approvals are Pfizer's Ibrance (palbociclib), a First in Class selective inhibitor of the cyclin-dependent kinases CDK4 and CDK6 indicated for ER-positive and HER2-negative breast cancer in combination with letrozole and Amgen's Imlygic (Talimogene Laherparepvec) the first genetically modified oncolytic viral therapy  engineered through the genetic alteration of the herpes simplex 1 virus to secrete the cytokine GM-CSF within the tumor. It is indicated for local treatment of unresectable cutaneous, subcutaneous and nodal lesions in patients with melanoma recurrent after initial surgery.
Accelerated Development and Review Pathways
Alecensa, Darzalex, Empliciti, Ibrance and Tagrisso were designated Breakthrough. Moreover Darzalex, Lonsurf, Tagrisso, Cotellic and Portrazza were designated Fast Track. Alecensa, Darzalex, Farydak, Ibrance, Tagrisso, Lonsurf followed an Accelerated Approval Pathway and Alecensa, Darzalex, Empliciti, Ibrance, Tagrisso, Cotellic, Fadyrak, Ninlaro, Yondelis, Lenvima, Unituxin a Priority Review.
Iressa Case study
And as an example of the risk of the accelerated approval process to the sponsor we can point to Iressa. AstraZeneca's Iressa (gefitinib) was finally approved in July 2015 for the first-line treatment of patients with metastatic non–small cell lung cancer (NSCLC) whose tumors contain specific types of epidermal growth factor receptor (EGFR) gene mutations. Gefitinib originally received accelerated approval in 2003 but was subsequently withdrawn from the market after confirmatory trials failed to verify clinical benefit; at the time, it was not known that the drug effectiveness was limited to mutation-specific patients.