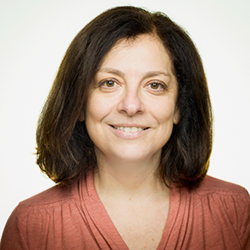 Aptel Research CEO Michele Derai is featured in Eye for Pharma's new article "Real Immersion Into the World of the Patient."  The article gives a taste of what attendees at the upcoming 11th Annual Patient Summit,  June 17-18th 2014 in London, can expect to learn about from Michele's panel discussion on Patient Insight.
In the article, Michele discusses the importance of understanding the patient journey.
"Over the past year, we have conducted multiple patient-focused research studies in oncology with patients, caregivers, oncology nurses and oncologists/haematologists. While there are differences based on specific cancer-type, patients tend to have a similar experience: at the time of diagnosis, they are in shock  and/or  in denial. They need to process their diagnosis and fears and are not able to engage with new information or treatment decisions[…] However, once they get through their first round of treatment (chemotherapy or targeted therapy), they tend to begin seeking out information about their disease and available treatments, becoming much more actively engaged with treatment decisions[…] This insight is invaluable in identifying when they are actively engaged in their treatment and are open to receiving information"
The article also includes information on different methodologies used in patient research as well five common challenges and how to overcome them.
Read the whole article here.