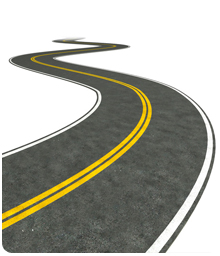 Following up on our post from last week, we are bringing you a series of blog posts that discuss some of the key issues from the Patients Summit in London June 17th and 18th.
Understanding the patient journey is key to creating patient centric strategies. However, the patient journey should be more than a flow chart of the steps that the patient goes through in getting diagnosed and receiving treatment.
In the session, "Understand the patient journey throughout and post treatment to ensure you're providing a positive patient experience", Keir Woods of GSK Oncology discussed the importance of understanding the emotional as well as functional patient journey. Rather than focusing solely on the path a patient takes to receive medication, companies need to understand how patients are thinking and feeling. Furthermore, "one size does not fit all" when it comes to the patient journey.
There are multiple patient journeys, depending on:
Patient characteristics: age of onset, gender, etc.
Where patients receive treatment: different health systems in different countries, different types of care in specialized hospitals vs. community hospitals),
Psychographic characteristics: level of emotional engagement, motivation (for both patients and physicians)
Creating one patient journey to represent the multiple different patient experiences can lead a company to miss the mark in their attempt to create patient centric strategies.
Companies have different strategies to understand the patient journey. Katia Baeke, a Patient Champion at UCB, spoke about how UCB brings patients in the corporate office for discussion and observation. Keir Woods also spoke about GSK's co-creation workshops, in which a group of patients participate in the creation of the patient journey. However, for many companies, bringing patients in to speak or participate in workshops may not be practical, as there are regulatory concerns and it requires experienced moderators.
Here at Aptel Research, we have lots of experience helping clients create emotional and experiential patient journeys. For example, we may recommend using ethnographic research, a style of qualitative research that includes visiting patient homes and observing them, as well as asking more directed questions. Or we may suggest taking a holistic approach, interviewing patients, caregivers and physicians. Our experienced moderators combine their expertise in patient interviewing as well as specialty disease areas in order to create an actionable patient journey that captures the functional and emotional aspects of the journey across different patient segments.